Ollietrollie.com is hosting the premier of Chris Mulhern's widely anticipated video, This Time Tomorrow. The video will be screened at Velocity Skateshop, Located just 3 Short blocks from College Park University of Maryland Green Line metro station. Contact Velocity for more details.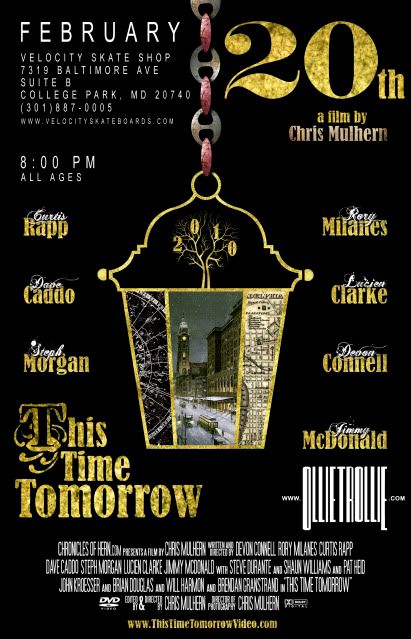 Directions from College Park Metro (Green Line):
1. Exit right from station though tunnel and up the stairs.
2. Head west on Calvert Rd toward Dartmouth Ave (walk 3 Blocks).
3. Turn right on Baltimore Ave (Velocity is located in the Basement of 7319).